Free profile listing, forever
Leave patient marketing to us. Let your patient find you and make appointment instantly

Abundant job opportunities
Once you signed up with TAD, you'll receive job alert when we find a job match

Be your own boss, literally
Freedom to choose job that suits your schedule and your revenue.

We do the Paperwork
TAD takes care of your malpractice insurance, paperworks, and payment. Find joy being doctor again

Competitive compensation
We work hard to negotiate competitive compensation for you and provide full transparency about contract

Digital and Convenient
Access our platform conveniently from any browser.

Your privacy is our top priority
Your information and any uploaded documents including your resume is safe with us. It will not be shared with anyone unless you apply for a job.
What our Clients are Saying
Dr. Francisco Cordova, MD
I have been working with TAD since March of this year and have been very pleased with the support and response from the staff. The platform for virtual consultation is easy to access and navigate. I highly recommend TAD to other providers.
Dr. David Butler, MD
I found the TAD team to be very collaborative, professional, prompt with follow-up and very easy to work with.
Dr. Hiren Italia, MD
I can not describe in words my feelings and expressions of working with TAD. The support system, working environment, and platform all are the best. It has been my pleasure providing telemedicine through VSee and TAD and highly recommend for other providers use it
This American Doc Introduction
Starting A Telehealth Practice Is Easy and Free!
Get TAD free bundled telemedicine suite, provided by VSee, the industry standard HIPAA-compliant telemedicine software that handles all your patient-facing needs all in 1 software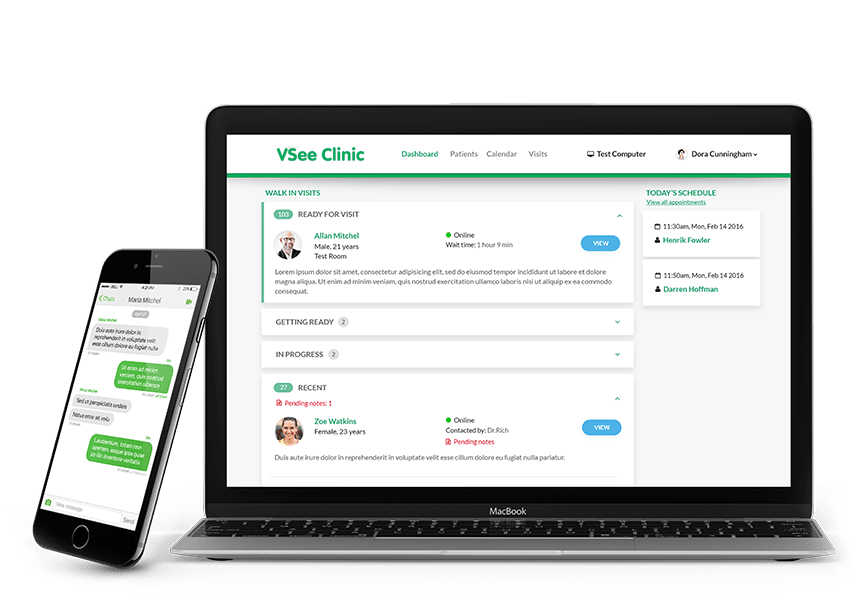 TAD profile listing
Free Forever
Free profile listing
Get job notification
No middleman/agency fee
Patient contact directly
Get paid directly
SIGN UP NOW
Bundled telemedicine suite
Get started for free
TAD profile listing plus …
Unlimited HIPAA compliant messaging and live video
Screenshare + Live Annotation
Custom link for patient invites
Patient intake form
Post-visit survey
Over 20+ additional features
LEARN MORE